The last thing America needs to address the burgeoning dilemma of  'economic inequality' in the U.S. is a grand government-directed 'wealth redistribution' scheme.
______________________________
The top 10% of Americans enjoy disproportionately high share of both income and wealth in the U.S. economy… and there can be no doubt that a large percentage of people in that same privileged group, by virtue of their gold-plated Wall Street umbilical cords, benefited handsomely from the the U.S. Government (Fed, Treasury) massive Wall Street bailout extravaganzas during the 2008-2012 financial crisis and aftermath…
To illustrate the point, billionaire Warren Buffett, with his 27 percent ownership in Berkshire Hathaway enjoyed such heart-warming generosity when the U.S. Treasury Department pumped close to $100 billion into the eight financial companies under the Berkshire umbrella – courtesy of the TARP resuscitation disbursements to the Wall Street financial sector.
And Buffett's Goldman Sachs stake paid off handsomely when the Fed covered the AIG counterparty payouts to Goldman … and then transfused billions to Goldman through various credit facilities during the financial crisis period.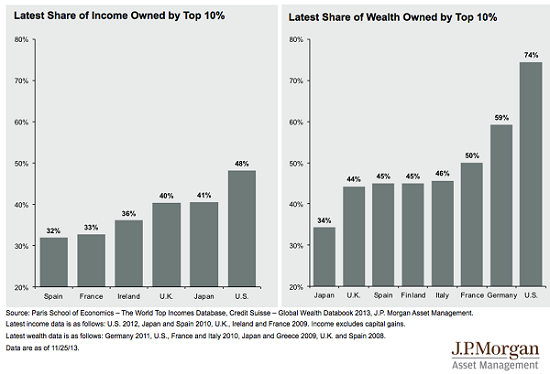 (Chart accessed from OfTwoMinds blog)
_______________________________
America does NOT need wealth redistribution to level the playing field, as so many liberal thinkers demand.
America needs just one thing: an economic plan that grants U.S. citizens the same access to liquidity that was provided to the wealthy and politically connected class during the 2008-2012 period.
And here is that plan:
The Leviticus 25 Plan 2017 –  $75,000 per U.S. citizen                                                   The Leviticus 25 Plan 2017 (1260)