The big government cadre of central planners have failed miserably over the past eight years to establish healthy economic growth and debt reduction…
We are currently on a glide path to an eventual crash landing.
……………………………………………………………..
We Need a Complete System Overhaul...
ZeroHedge 5/10/2016 / Submitted by Charles Hugh-Smith of OfTwoMinds blog,
1. Entitlement spending growth projection: significant: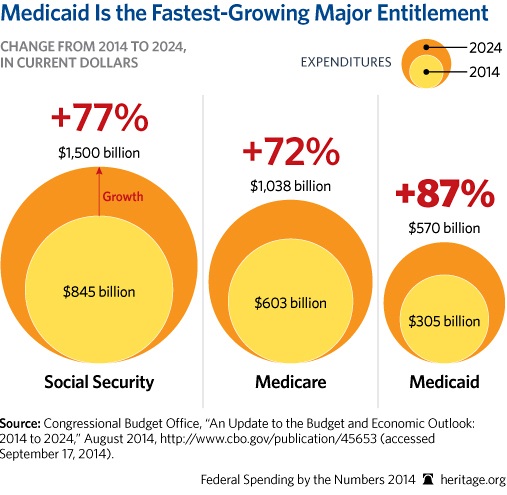 2. Medicare and Social Security projection: mushrooming deficits.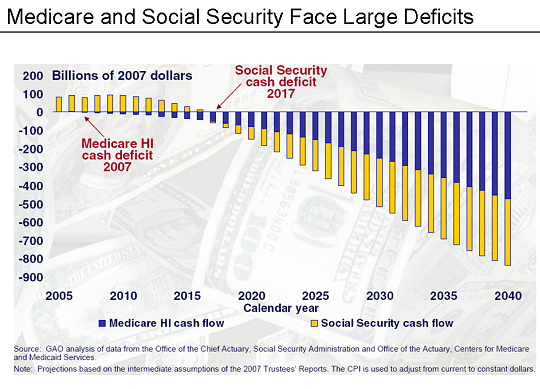 ____________________________________
The Congressional Budget Office projections in the Summary of Budget and Economic Outlook 2016-2026 forecasts an annual budget deficit  of $1.089 trillion for fiscal year 2024, and $1.366 trillion for fiscal year 2026.
We are on track to get literally buried in debt.  And that means massive Federal Reserve balance sheet expansion, and an inevitable currency crisis.
There is one plan in America that can turn this bleak situation around:
The Leviticus 25 Plan 2017 –  $75,000 per U.S. citizen                                              The Leviticus 25 Plan 2017 (1499)